Get Healthcare and Medical Financing for Your Practice
If you work in the healthcare industry and your business needs funding, INFINITE WEALTH INC. can help. We offer assistance with healthcare financing such as practice acquisitions, debt consolidation, equipment leasing, and working capital.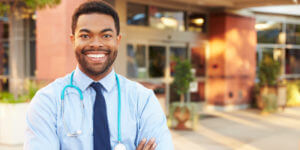 Practice Acquisitions
We offer 100% acquisitions financing to qualified applicants. This financing applies whether you are buying out an existing partner or merging your business with another practice.
Debt Consolidation
Different interest rates and multiple monthly bills can be difficult to manage. When you consolidate your debt with INFINITE WEALTH INC., you make one easy, low payment each month. Approval takes as little as 24 hours; your debt can be paid off in just one week.
Equipment Leasing
The medical field is constantly developing new technology. With our equipment leasing financing, you can keep your equipment up-to-date. We can provide both a lease and a loan if necessary. We can even help you with up to one-half of your soft costs.
Working Capital
You know what is best for your practice. When we give you a working capital loan, you can use the funds for anything you need to improve your business. You pay nothing upfront and the loan is never reported to credit bureaus. With a simple application, you may qualify for a loan of $75,000. With full financials, you may qualify for $250,000. Our generous terms are for up to six years.
To get healthcare financing for your practice, contact INFINITE WEALTH INC. today. We look forward to helping you along the road to success.